Custom creations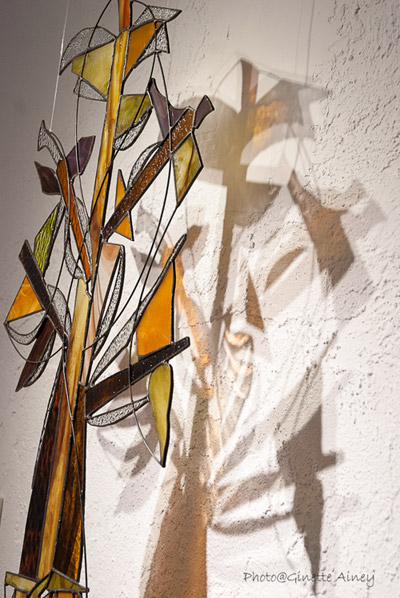 "The way light plays on the material fascinates me."
A glass sculpture transmits a different image depending on the intensity of ambient light. Its appearance changes over the course of the day, representing the perpetual transformation of every existing thing: "By playing with glass, I feel I'm transported to a peaceful and joyful space."

A work of glass is showcased, either by being integrated into a door or positioned in front of a mirror or wall. Leaving some space between the wall and the work of art results in a metamorphosis – the play of shadow and light. As with a painting, light is directed toward the work. This produces a coloured shadow that adds another dimension to the work.

"If you would like a creation that is custom-made for you, tell me about your living environment and what you like: this will inspire me to create a unique work of art that will amaze you."